Business Consultant Services With a Certified CliftonStrengths Coach
Business Consultant Services are used for everything from marketing and finance to risk mitigation and IT. But, many leaders mistakenly overlook the benefits of working with a consultant to help improve their greatest asset – people.
Business consultants are valuable because they bring an outside perspective and tools to solve problems and improve performance. As certified coaches, we bring the proven power of CliftonStrengths to solve people-related problems and improve performance.
Business Consultant Services with CliftonStrengths includes:
Talent Management

Leadership and Team Development

Employee Engagement

Productivity and Performance

Workplace Culture
Building a great organization requires a lot of effort from a lot of different hands and feet—and not just the ones on payroll. Bringing in a consultant gives you the benefit of both an outside perspective and tools your business needs to see positive change.
Schedule a call and get started today.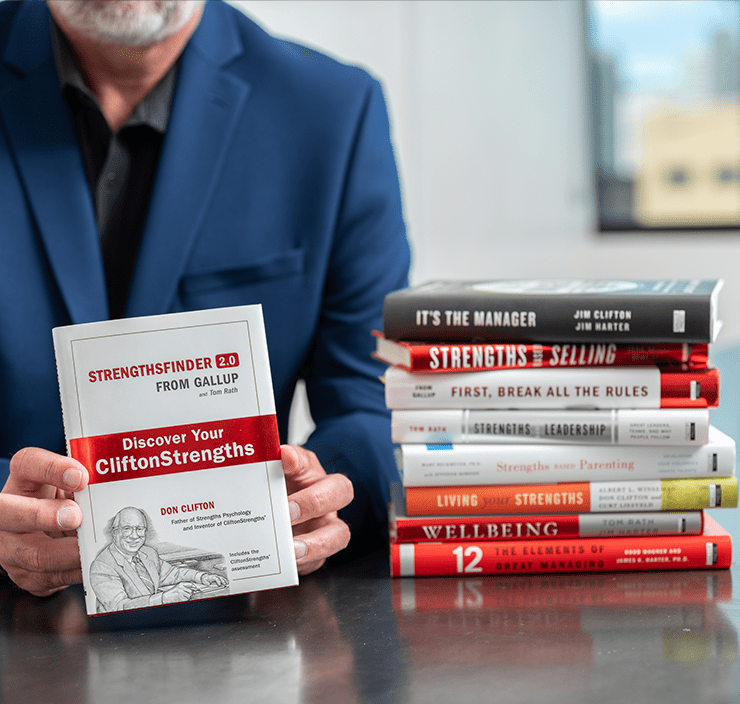 BILL DIPPEL


STRENGTHS COACH & DEVELOPMENT GUIDE
As a Gallup's Strength Coach, I use a proven system to help leaders and their teams better understand themselves, their teammates, and how they can best work together so they can stop wasting time and resources, become more engaged, and bring their best each day.
• Certified Gallup Strengths Coach (2018)
• Actively Using the Strengths System Since 2017
• 30+ Years Corporate Experience in a Variety of Industries

SCHEDULE A CALL
We'll talk about your team and outline services that align with your needs
GET A PLAN
We'll bring a fresh perspective and make recommendations to help you create a plan.
GET TO WORK
You'll have the information and tools you'll need to get to work. If you need our help implementing your plan, we'll team up to make it happen.
TRUSTED BY ORGANIZATIONS LIKE