Corporate Team Building With a Certified CliftonStrengths Coach
Corporate team building has a bad reputation. When a team leader says "we're planning a team building event" it usually conjures up images of trust falls and nervously watching Susan from accounting scale a rock climbing wall. Let's face it, traditional team building has a reputation for being awkward and sort of, well, lame.
That's a shame because effective team building is one of the most important investments you can make in your people. It promotes communication, builds trust, and improves collaboration. Thankfully, team building with a Clifton Strengths Coach is different.
Using the Clifton Strengths system, we get to the heart of what every team leader is actually looking for when they plan a team building program for their team.
Your team will:
Learn about themselves

Learn about each other

Gain a shared language for improving communication

Learn how to collaborate better

Begin to see each other in a whole new light
Review the programs below to discover a team building solution that is both meaningful and results-oriented—no harnesses or helmets required.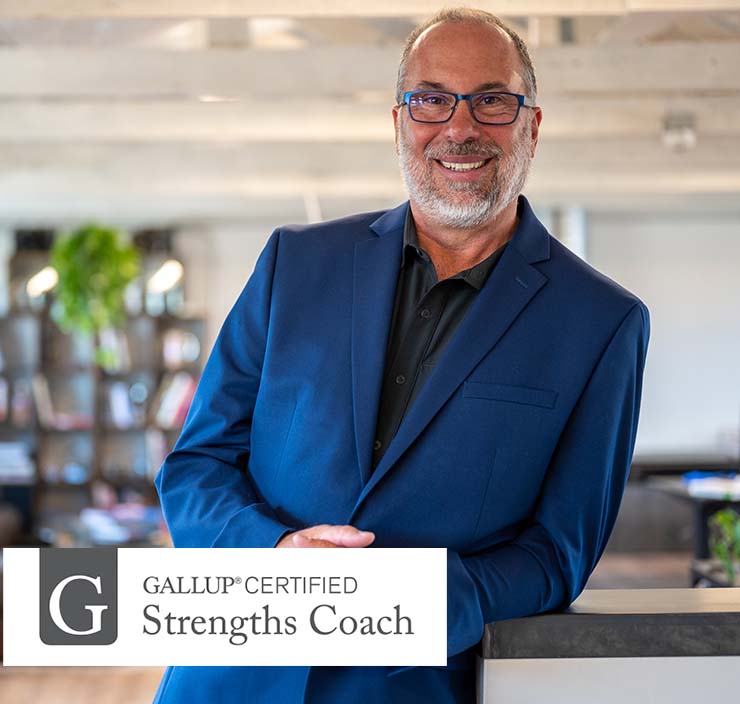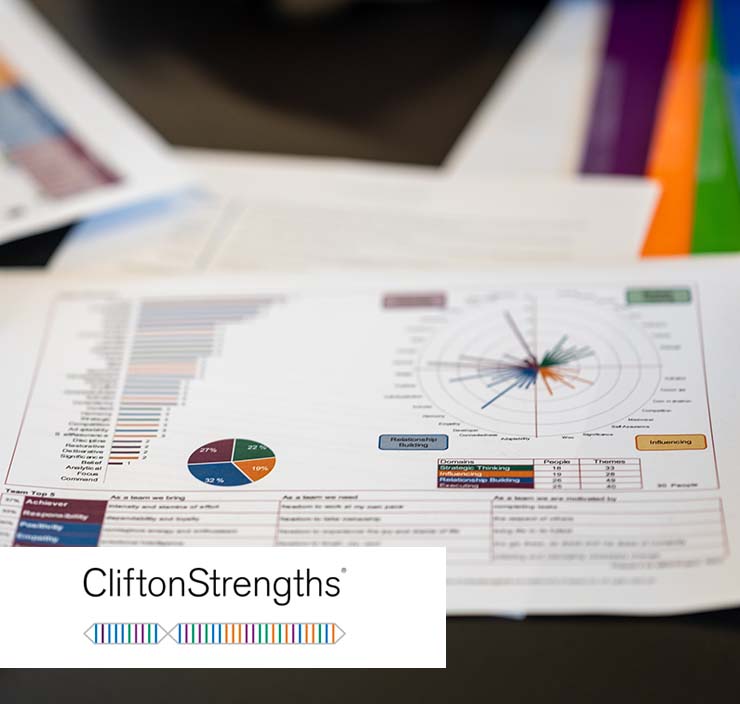 Corporate Team Building Workshop
Private StrengthsFinder Workshop
Full Day and Half Day Options Available
The StrengthsFinder Workshop is a great team building experience aimed at introducing your team to the basics of CliftonStrengths. Each person will receive their custom CliftonStrengths 34 report and get a 101-style overview of how to read it and what it means about them. In addition, your team will have several exercises and breakout activities designed to help them put what they have learned to work and to get to know each other better.
The StrengthsFinder Workshop will provide your team with benefits that go far beyond a simple one-day team building workshop leaving participants with lasting knowledge and tools to improve relationships, collaboration, and performance.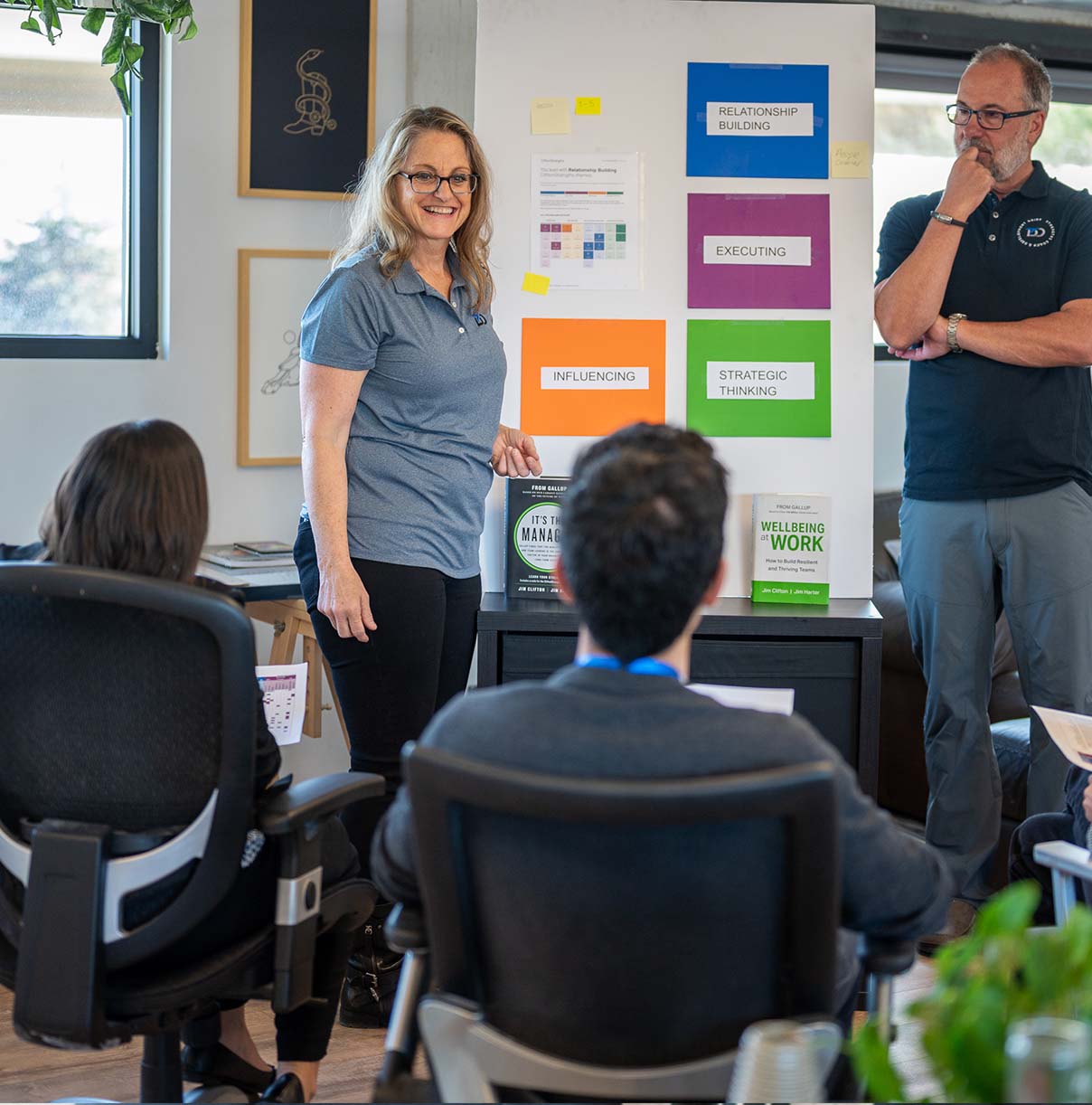 Design a Custom Corporate Team Building Experience
As Gallup Certified Strengths Coaches, we are well aware that not all teams are the same. If you are looking to design a team building experience for your team that specifically meets your goals and needs, we can help. Schedule a call, tell us more about your team and we can make recommendations.